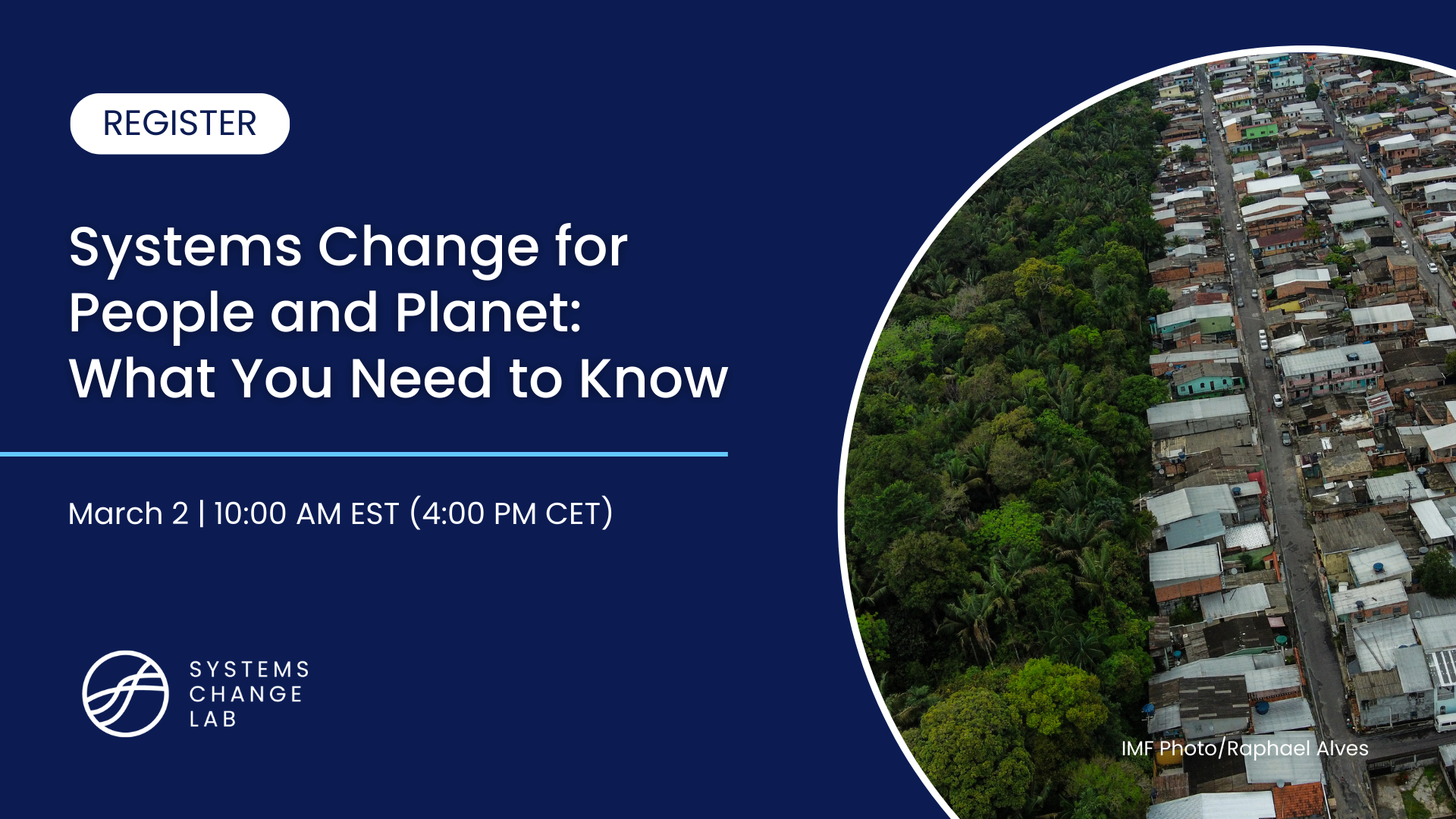 To limit global temperature rise, conserve nature, and build a fairer economy that benefits everyone, we will need deep change across every aspect of our economies at a pace and scale we have not yet seen. Because our world is complex and interconnected — small changes in one system can have unforeseen consequences in others — spurring transformative action requires a systemic approach.
Join Systems Change Lab on March 2 at 4 p.m. CET (10 a.m. EST) to learn what you need to know about systems change. Systems Change Lab has identified more than 70 transformational shifts needed to protect both people and the planet, highlighting current action against climate, biodiversity and equity targets. Our recently launched data platform identifies which shifts are accelerating or heading in the wrong direction, as well as the key forces driving these changes.
During this event, we introduced systems change and discussed how understanding the different components within systems, and how they interact, can help pinpoint critical leverage points for decision makers. Experts from Systems Change Lab provided snapshots of findings from five initial systems – power, transport, industry, finance and carbon removal – and demonstrated how the new platform can be used to identify actions that can accelerate change.
Opening Remarks:
Rachel Jetel, Co-Director, Systems Change Lab, World Resources Institute
Kelly Levin, Co-Director, Systems Change Lab, Bezos Earth Fund
Speakers:
Claire Fyson, Climate Analytics
Stephen Naimoli, World Resources Institute
Anna Nilsson, NewClimate Institute
Anderson Lee, World Resources Institute
Katie Lebling, World Resources Institute
Platform Demonstration:
Tappan Parker, World Resources Institute